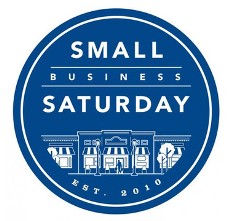 On Saturday, November 28th, communities across the nation will be celebrating Small Business Saturday. Falling immediately after Black Friday, and just two days before Cyber Monday, this annual observance has become an integral part of the holiday season's retail surge.
But is it really important? Or is it just another silly marketing gimmick?
Local businesses are in danger
These days, it's so simple and fast to jump on Amazon or another ecommerce website and find everything we need for a great price, and even have it shipped right to our door.
And there's likely a Wal-Mart or a Target within easy driving distance of your community, so one-stop-shopping at discount prices is an admittedly tough draw to ignore.
But where does that leave our small, independent retail stores and restaurants that have lined Main Street, USA for the last two centuries? It's no exaggeration to say it leaves these Mom and Pop businesses struggling for survival.